After a COVID 19 enforced hiatus, the Hull International is back on 2nd and 3rd July 2022.
This year we will be welcoming 40 teams to the Dacre Lake site to compete over the weekend.
Open team entries £100.  To support women and youth teams, entries will be reduced to £70, and teams travelling from outside Great Britain will be free.
Enquiries
hullinternational@kkc.org.uk
facebook.com/kingstonkayakclub
You can enter now : Entry Form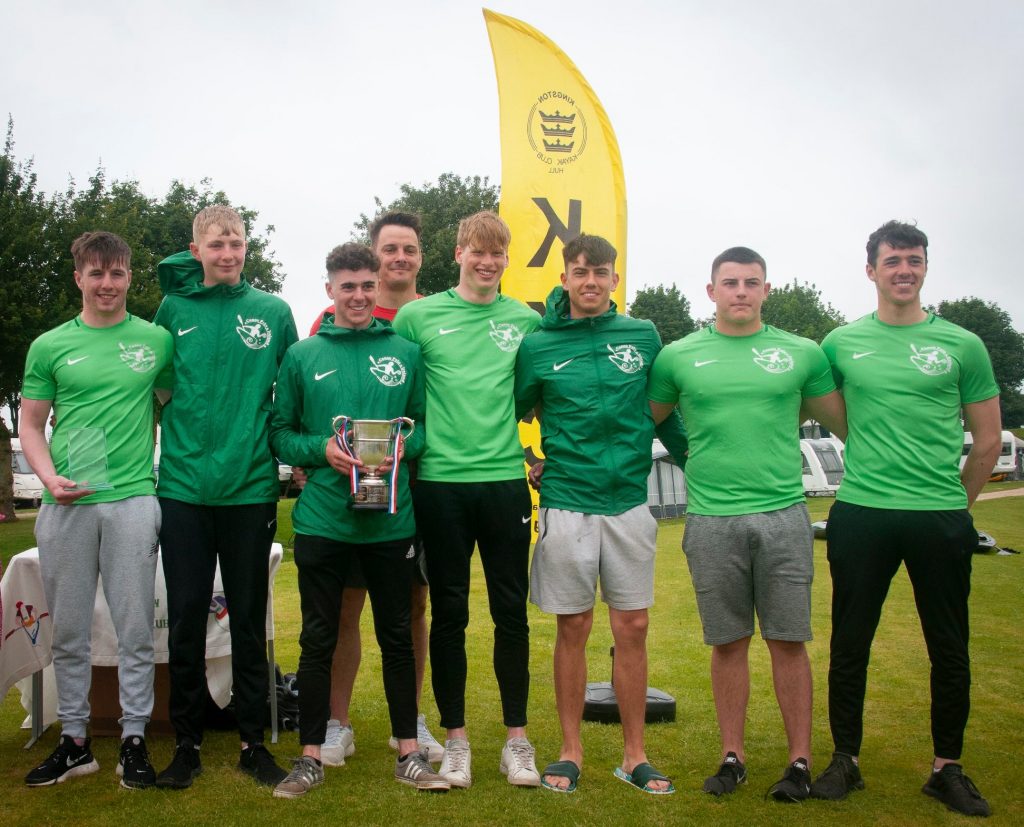 2019 winners – Ireland X