These are some of the paddling locations we use with some key details.
Kingston Kayak Club Lido
Postcode: HU3 6QE
Lat & Long : 53.74663156816778, -0.3774660046229296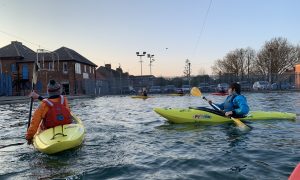 This is our home water, a large outdoor swimming pool.  The water is unfiltered and pond dye has been added to reduce vegetation growth.
The pool can be booked for Club activities via the secretary.  If you wish to organise a session and require support check out the Event Organisers page.
River Hull – Weel to Tickton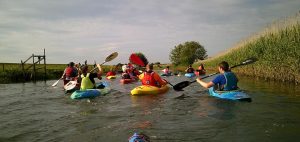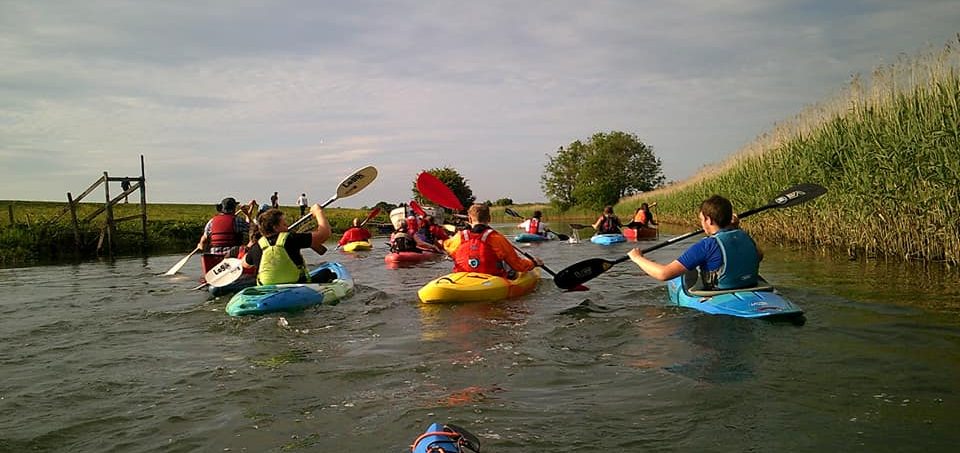 Put in : Weel Slip – 53.84458686734423, -0.39960076728516636
Take out : Tickton Bridge & Pub – 53.861669, -0.397219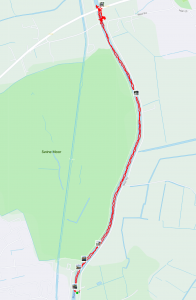 This section of the River Hull is regularly paddled by the Club and its members.  It is still tidal at this point, therefore a river licence is not required.  Flows, river level and wind need to be considered when paddling this location.  This is a 2km stretch which we usual paddle "there and back again", stopping at the Crown and Anchor.
YouTube : https://youtu.be/jieuzrt5kho
Howsham Weir
Put in & Take Out : 54.053287, -0.883161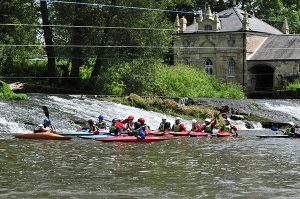 The Club regularly uses this spot as an introduction to white water.  The majority of the water is grade 1, with some grade 2 around the weir.  The put in is below the weir, you paddle up against the flow and then at the end of the session paddle back to the take out.
YouTube : https://youtu.be/9eufnicvy6I
Kirkham to Howsham
Put in : 54.082481, -0.879538
Take out : 54.053287, -0.883161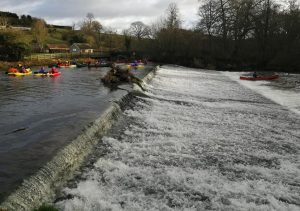 The 5km paddle from Kirkham to Howsham is mainly flat water with a weir at the beginning and end.  Care should be take as many trees are in the river and there is a fallen tree that must be negotiated.


Access for the Put in must be agreed with the land owner in advance.
YouTube : https://youtu.be/eX0oAkr8TEw