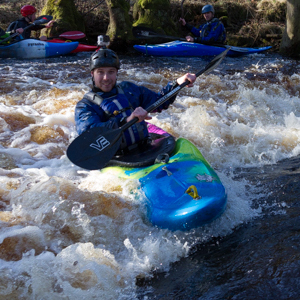 On 25th October Kingston Kayak Club Coaches will be running a river trip and training session suitable for the more advanced white water paddler.  We will be meeting at the Club House at 8:30 on 25th October.  The trip will be on the River Washburn near Blubberhouses, Harrogate.
Washburn is a fast moving river with small eddies therefore you must be confident on grade 2/3 white water.
Equipment is available from the Club to hire and a full set of equipment including kayak, paddles, BA, spraydeck and warm clothing is only £4 to hire, there is no further charge for coaching.  The will be a charge for paddling on the Washburn, usually this is £10 for an adult.
The coaches will take the trailer if required and there will be spare seats available in cars.
To book your place, please email chair@kkc.org.uk or drop me a text 07931 788655
Washburn Location – http://tinyurl.com/pgctv6z
Andy Davies